All Steel Reinforcement Bars "Rebar" are imported and manufactured strictly in accordance to world-wide quality assurance standards of BS4449 : 2005 and or SS2: Part 2: 1999 and or SS560 : 2010.
Cut-and- bend Reinforcement Bars Customised to Specific Lengths and Shapes:
We provide cut and bend services for Rebars that are customised to customer's needs and specifications, thus ensuring precision and consistency. Our objective is to assist customers to increase productivity in construction through our cut and bend services which will allow better utilisation of resources in terms of manpower, logistics and on-site space for works and inventory purposes. Our customers will also be able to derive time savings and cut down on material wastage.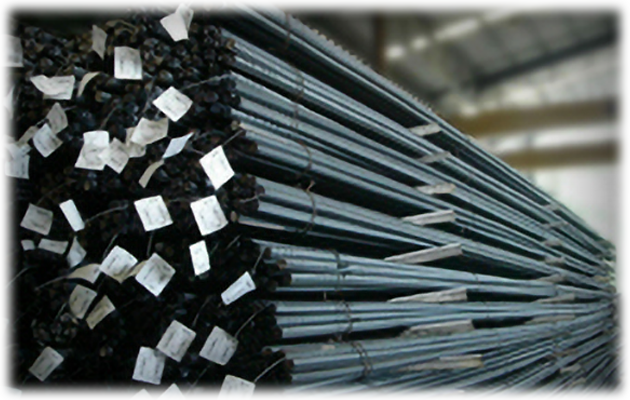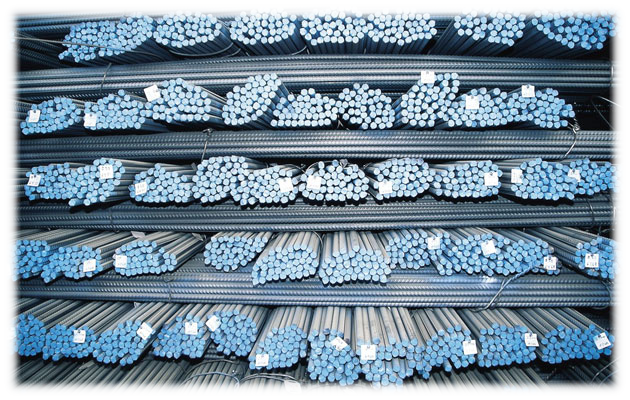 Advantages of Off Site Cut and Bend Services
Rebars are cut and bent to exact requirement and specifications, ensuring precision and consistency within the tolerence.
Cut and bend reinforcement bars are conforming to BS 8666 : 2005 – Material wastage is controlled and reduced and it is at Seller's account.
Lesser on-site labour / manpower is required.
Better utilisation of on-site space, manpower, and reduction of inventory on-site.
On time delivery.
In-house processes and procedures that ensure traceability down to the order level.
Weather independent and goods to be delivered as required by schedule respectively.
General Specification
All high tensile deformed bars are in accordance with BS 4449:2005 and/or SS2:1999; Grade 500.
All mild steel round bars are in accordance with BS 4449:2005 and/or SS2:1999; Grade 300.
All prime low carbon steel wire rods in coil are in accordance with SAE 1008.
Bars that conforms to BS 4449:2005 are normally cut to 12m length but upon special request and arrangement, cut to length bars are also available.
Deformed bars and mild steel bars are usually packed in 1 or 2 MT per bundle.
Wire rods in coil are usually pack in 1.2 MT per coil.
To ensure quality, quarantine and sampling of steel bars are conducted at regular intervals. All tests are conducted at SINGLAS/MRA accredited laboratories.
Cut and Bend Services General Specifications
High yield Grade 500 (MPa) reinforcing bars to BS 4449:2005 in diameters 10mm to 50mm.
Reinforcement shape codes in accordance with BS 8666:2005 primarily and the older, non-preferred BS 4466:1989.
Non-standard shapes welcomed.
Capabilities: Assortment of numerically controlled shearlines, double benders, benders, large radius benders and stirrup benders. Capacity: Up to 3,000 MT per month.
State-of- the-art management and tagging software.
To ensure quality, product dimensions and machine calibration are frequently checked against EC Class I tape measures.